Before the announcement of Home-Based Learning (HBL) due to the unprecedented COVID-19 crisis, teachers in schools all over Singapore, including us resource teachers at Beatty Secondary, had been planning lessons for the weeks to come. We worked with the mainstream teachers on the video setup such that we could simultaneously sign the lessons. Zoom, Google Meet, WhatsApp video calls and OBS Studio – you name it, we used it.
Home-Based Learning (HBL)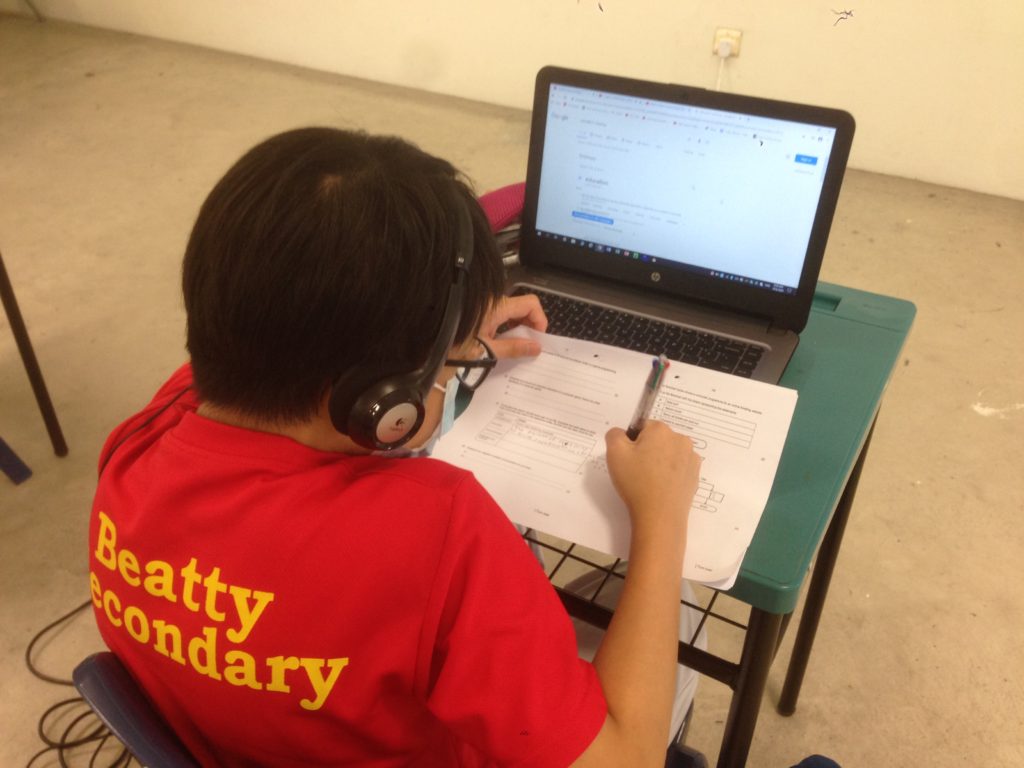 We worked closely with our mainstream counterparts to sync with their lessons, especially the written work given and the live lessons. For the live lessons, we would either sign or note take, depending on the lesson dynamics. We also crafted our own lessons for students to work on during supplementary lessons. The resource teachers also interpreted for the form teachers during the check-in sessions to ensure the well-being of the students during this period.
Though the initial period was both overwhelming and frustrating for both teachers and students, everyone was eventually able to adapt seamlessly in time. Our students with hearing loss also proved their resilience during this time, completing their tasks on time and garnering the teachers' praises.
From 2 June 2020, the students were back in school following an alternative week model. The resource teachers wore masks with clear plastic areas for the mouth area so that the students could see our facial expressions clearly and to enable students to lip-read us. It took time for both students and teachers to get used to wearing masks and the discomfort, but we managed it!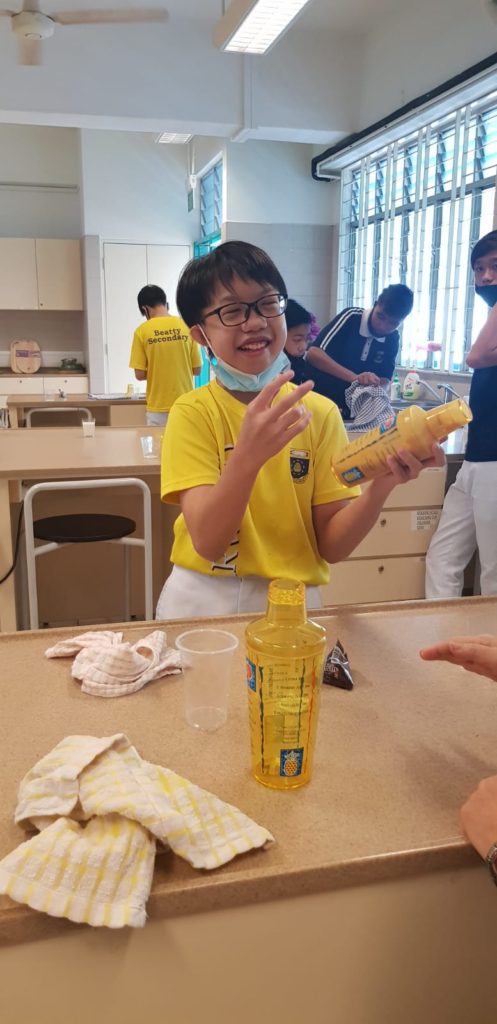 Beatty Secondary School also got creative in engaging our students during these trying times. Two of our Secondary 3 students with hearing loss, who had to return to school during the HBL weeks, were provided learning devices to complete their HBL assignments. Special activities and customised programmes such as "Smoothie Making Workshop" and "Games @ Cabin" were provided to students to be continually engaged in their learning.
The school leaders in Beatty Secondary have been very supportive of our students with hearing loss during this time, ensuring they are well-supported at home and in school. We wish to express our thanks to them and colleagues, as well as students, who have journeyed with us along the way.
By Susanne Patrick and Mas Elfie Jaar Bin, Resource Teachers, Deaf Education Dept, SADeaf