Singapore's inaugural digital International Week of the Deaf (IWD) 2020 was launched on 21st September 2020. Together with the global Deaf community, we celebrated and showcased Deaf cultures and languages to the larger public. The event was held on our official Facebook page of The Singapore Association for the Deaf.
The IWD 2020 celebration in Singapore adopted the theme for the International Day of Sign Languages 2020 "Sign Languages are for Everyone!" In accordance with the theme, the program included members of the Deaf community using Singapore Sign Language through Stories in Sign and featuring in the #DeafAtWork segment. Sharing sessions on the Deaf community, identity, and language were also presented through Facebook Live every evening.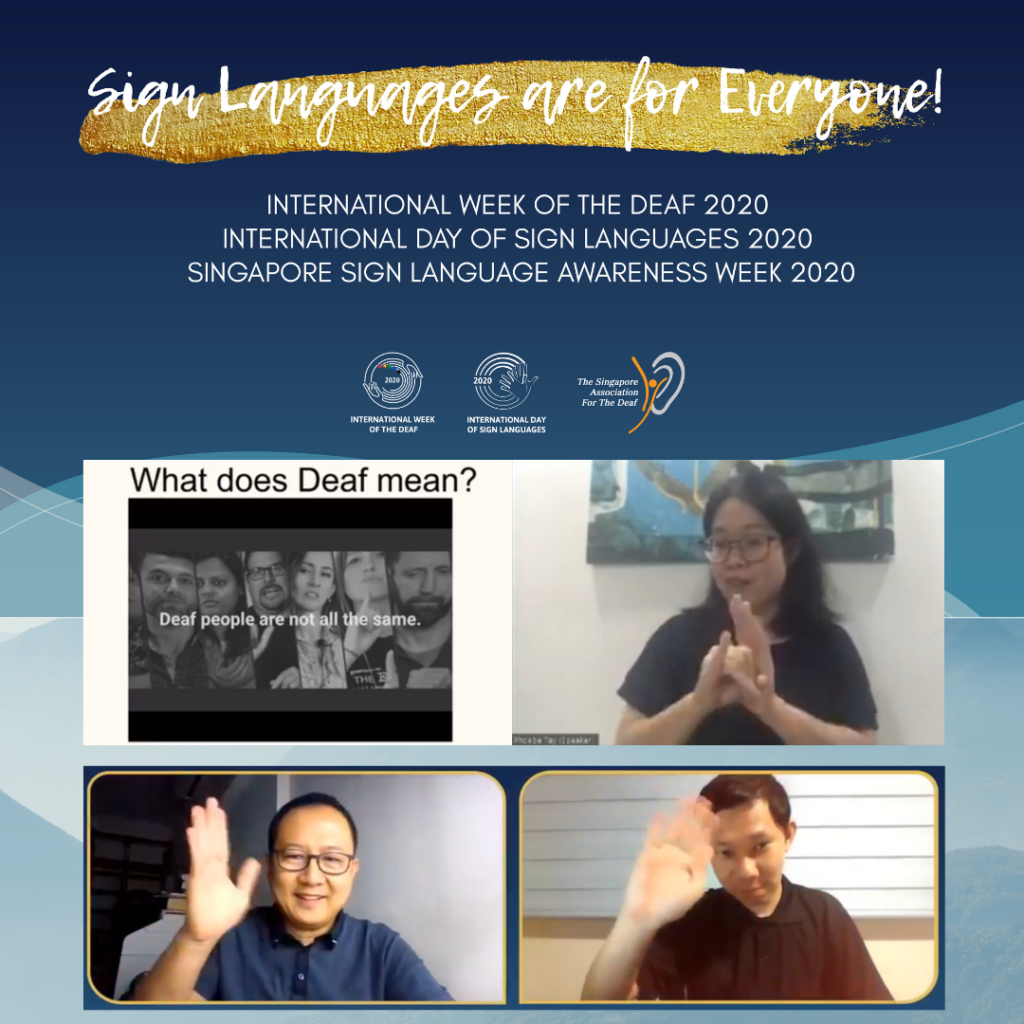 Watch the videos!
An upside to holding the event online is that the content is still available on our Facebook page. For those who missed the talks or wish to view them again, just browse over for the full list of online videos.

Below are selected talks, presentations, and #StoriesInSign series in Singapore Sign Language.
The Three Billy Goats Gruff by Lighthouse School
The Little Red Hen by David Lee
My Wobbly Experience by April Chia
Haunted Roads by Dennis Tan
The daily live events during the IWD 2020 included the sharing by researchers and members of the Deaf community, and the #DeafAtWork series showcases some outstanding members of the community. Check 'em out!
The Importance of Early Access to Sign Language; #DeafAtWork David Lee; #DeafAtWork Tan Wei Ling
Moving along the Signing Continuum: An Exploration of the Factors Influencing Code Choice; Encoding of Emotions in Singapore Sign Language; #DeafAtWork Ken Tan
By Deaf Access Dept (Deaf Studies), SADeaf