During the circuit breaker period, Home-Based Learning (HBL) replaced physical teaching and several problems emerged for students with hearing loss. They were used to an in-person learning setting. Besides the lack of physical support as well as social interaction, also absent was English subtitles in the video clips used in the online learning platform.
And into the breach stepped the mainstream teachers and the specialised teachers and their dynamic collaboration!. We recorded the signed lessons which were then embedded into the videos before they were uploaded to the platform. The teaching team also worked out a video conferencing schedule for Google Meet lessons with the students with hearing loss, giving them more individualised attention.
The parents were supportive in assisting their children in the HBL process and soon our students became used to online learning. They also picked up other skills such as uploading their written work. Indeed, the whole experience was, for us and our students with hearing loss, a steep learning curve in becoming IT-savvy almost overnight!
A Very Different National Day Celebration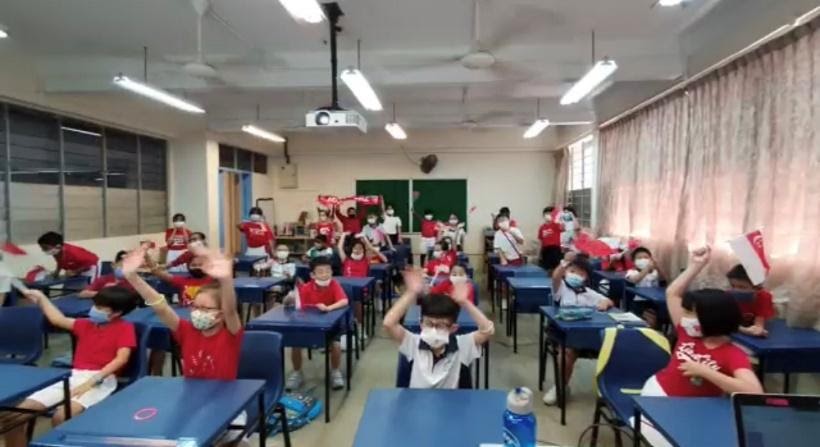 Due to the COVID-19 situation, the National Day celebration was not held at the Yio Chu Kang stadium as usual. Instead, we celebrated the occasion as a school in our classrooms virtually through Zoom. Nonetheless, the students had fun while practising safe distancing.
Coming together as a school, students and teachers produced a video, singing and signing the song 'Our Singapore' by JJ Lin. The Primary 3 students with hearing loss and their classmates signed the lyrics for the song for the video. It screened during the school's NDP celebration for all to watch!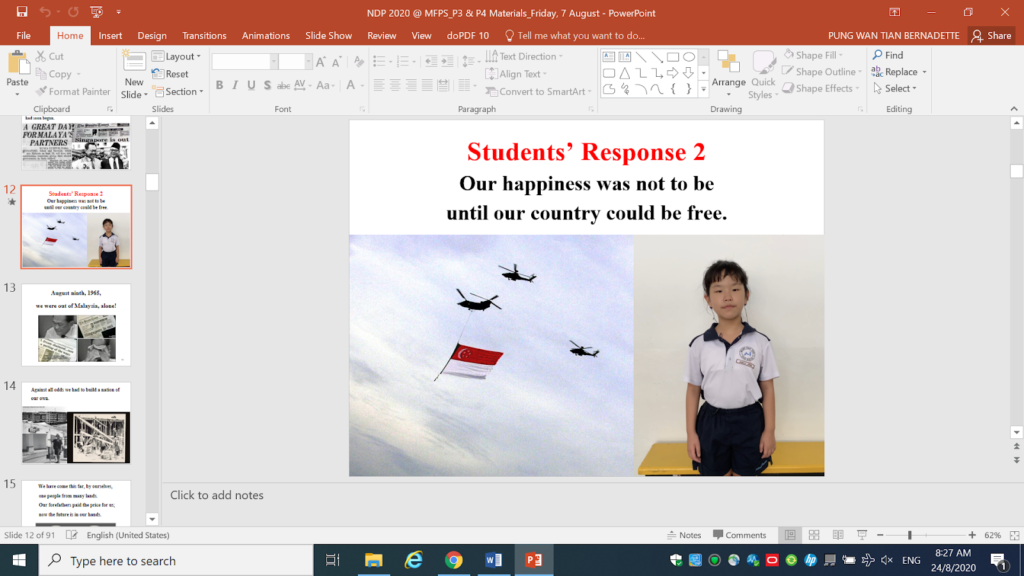 Every year, two students with hearing loss are selected to lead the school in "The Recollections". However, as we were unable to gather together, one of our students with hearing loss, Janelle Jurng, was chosen to lead the school in signing along from their classrooms, as they watched the NDP celebrations online.
By David Lee (Specialised Teacher) & Bernadette Pung (Educational Interpreter), Deaf Education, SADeaf